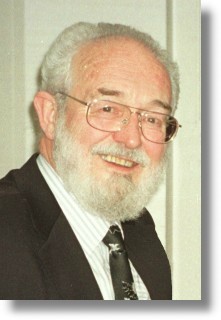 My love affair with drag racing was short and sweet - just two years - but it was like coming back from the dead when I discovered that pictures I had taken in the early 1970s are now held under the heading of 'The Long Lost John Woolfe Racing Archives'. Well I have to admit that I did spend much of 1971, '72 and '73 pursuing that most electric of sports, but alas my enthusiasm was to be curtailed by another love in my life.
I had been interested in circuit racing since my early teens when I lived only cycling distance from Goodwood and saw the likes of Moss and Hill and cars which the commentator described as "off grass green". Soon after I started working at Heathrow a motorcyclist friend would take me on his pillion seat to Silverstone and after I obtained my first reliable car Brands Hatch and Thruxton became my favourite venues.
I was gaining success as both amateur and freelance in the world of photography with a collection of awards and significant sales to national newspapers and magazines but as ever was looking for a new subjects to photograph when a colleague at work told me about Santa Pod. When I discovered that this guy went there nearly every weekend I realised that I should try to understand the roots of his enthusiasm and so the following weekend I went with him.
And I was not disappointed. I enjoyed my day out to such an extent that I decided on a repeat visit - and yet another. But it was this third visit that really got me involved. Having positioned myself near to the track the John Woolfe Racing car came almost straight towards me with it's wheels in the air, and the commentator asked the crowd if any of us got photographs of the incident. I put up my hand and so was introduced to the John Woolfe Racing Team and got to know the owners of those iconic names, Priddle, Riswick, Gane and Stanford. Very soon we became friends, like family, and so having caught the bug and got to know one of the top teams I became a regular fan of the sport.
Although most of the racing took place at Santa Pod there were occasions when the drag racing scene moved around the country and visited Blackbushe, North Luffenham, Martlesham Heath, Lee-on-Solent and even up to Elvington in Yorkshire to attempt a few speed records. I was processing my own film so most of my pictures were in black and white and I always found it useful to go through the pictures afterwards to see where I could improve my technique.
As a professional engineer I really did enjoy the thrill of knowing something of the latest engineering developments and limitations of running these beasts (the cars I mean) and when there was especially good racing, like the time Dennis Priddle broke into the six second band, it all seemed so rewarding. Not so of course when a joint owner was obliged to sell his personal transport to help keep his team going, but that's life I suppose.
Still I was looking for different photos, unlike the regular snapshots of the time. An example of where I succeeded was at Blackbushe where the photographer could stand away from the action and still get an uninterrupted view. My sequence which I called 'Just Two Seconds" (click here to view) was the successful result, but I guess the technology would be far easier if I were to do it today.
I found drag racing to be a good and approachable sport, but it was a very small part of my life. Through singing I got heavily involved in classical music which I found much more straightforward than pop music, and I am still the reigning BBC Opera Photographer.
But aircraft were my life and I spent half of my 40 years with British Airways as a certifying engineer. In addition, a major part of my time at work and at play has been involved in the photography of aircraft one way or another. In 1984 my Engineering Director asked that I do it full time for the airline, and after retiring I wrote the book IT'S PLANE MAGIC chiefly to tell my young sons that I hadn't been a complete layabout in my younger years. Click here to read a review of Alan's book IT'S PLANE MAGIC by Jon Proctor, Editor of Airliners magazine.
Alan Holland-Avery FRPS